PC-DIR has new premises in Prague
We would like to introduce a new, modern training rooms for the training of our company in Prague close to the subway and parking, which is housed in the Atrium House at Olšinách In 2300/75, 108 00 Praha 10 – Strašnice.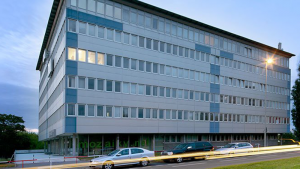 Premises are wheelchair accessible and are equipped with modern technology, which can handle even the most demanding training. For lunches, which are included to our open training, it is possible to use high-quality dining room, which is in the building.